history

1996 -- Steve forms Dementia Cookie Box. Barry joins as lead guitarist.

1997 -- Spring brings DCB to an end. Barry begins Gaythan Leigh. Barry sings and plays guitar. Steve drums. After one show, the band ends. In July, Barry's friend T-Stretchsack receives bass guitar for birthday. Barry teaches T-Stretchsack and brings him into jamming sessions with Steve. Barry on vocals and guitar, T-Stretchsack on bass, and Steve drumming. Claw is formed. T-Stretchsack's best friend Derrick is brought in to play additional guitar on "Caffeine Beats". Claw plays a few shows and records an unreleased cd.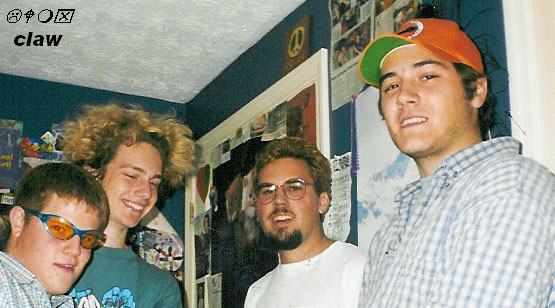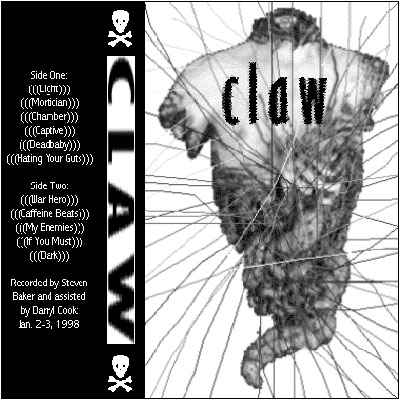 1998 -- Claw plays its last show at the Jessamine Jamboree.

1999 -- Barry, T-Stretchsack, and Derrick attempt to find a drummer for a new band. After failed attempts, the new band folds.

2000 -- T-Stretchsack and Derrick start Harvested. Barry joins band to sing. Auditions for drummers don't go well. Steve steps in to play for a little while.

2001-2002 -- Little to no activity.

2003 -- Claw gets back together to re-record their old unreleased cd with new material. After the completion of the cd, the guys: Barry, T-Stretchsack, Derrick, and Steve, decide to start it up again, play a few shows. We changed our name to Frequency Lost and here we are.